---
---
REGISTER FOR A NEW ACCOUNT (IT'S FREE)
Name fields must be 3 or more characters. Email field should be a full email address. Password fields should be at least 8 characters.

Enjoy all the benefits of an OtwellMusic account such as listening to new music samples, purchasing audio CDs, sheet music or PDF files, downloading MP3 music, taking online guitar/composition lessons, and receiving periodic OtwellMusic news updates (upon your consent). All you need is name, email address, and password. You may store additional information if you choose but getting started is easy. Later on, you can close your account at any time.
FEATURED ITEMS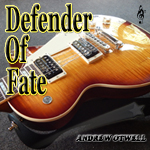 The second LP studio album titled "DEFENDER OF FATE" is available now.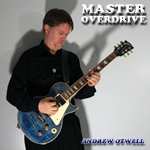 The debut LP studio album titled "MASTER OVERDRIVE" is available now.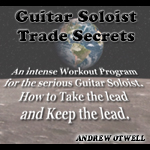 GUITAR SOLOIST TOOLS & SECRETS - Learn all the tools of the trade.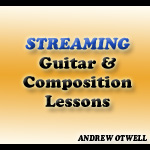 Streaming Guitar & Composition Lessons - Instructional sessions online and from the comfort of your home.
Please send questions or comments to: Info@OtwellMusic.com
Copyright © & Ⓟ 2018 Andrew Otwell/Otwell Music, LLC. All rights reserved.